Setting up skills for your team members is a pretty easy step if you already have a list of skill in elapseit.
Putting together a skills list
Go to Settings
In the open page, go to Skills
Click on the green button with the white plus
Add the new skill in the open field (red line)
Click on the Save button.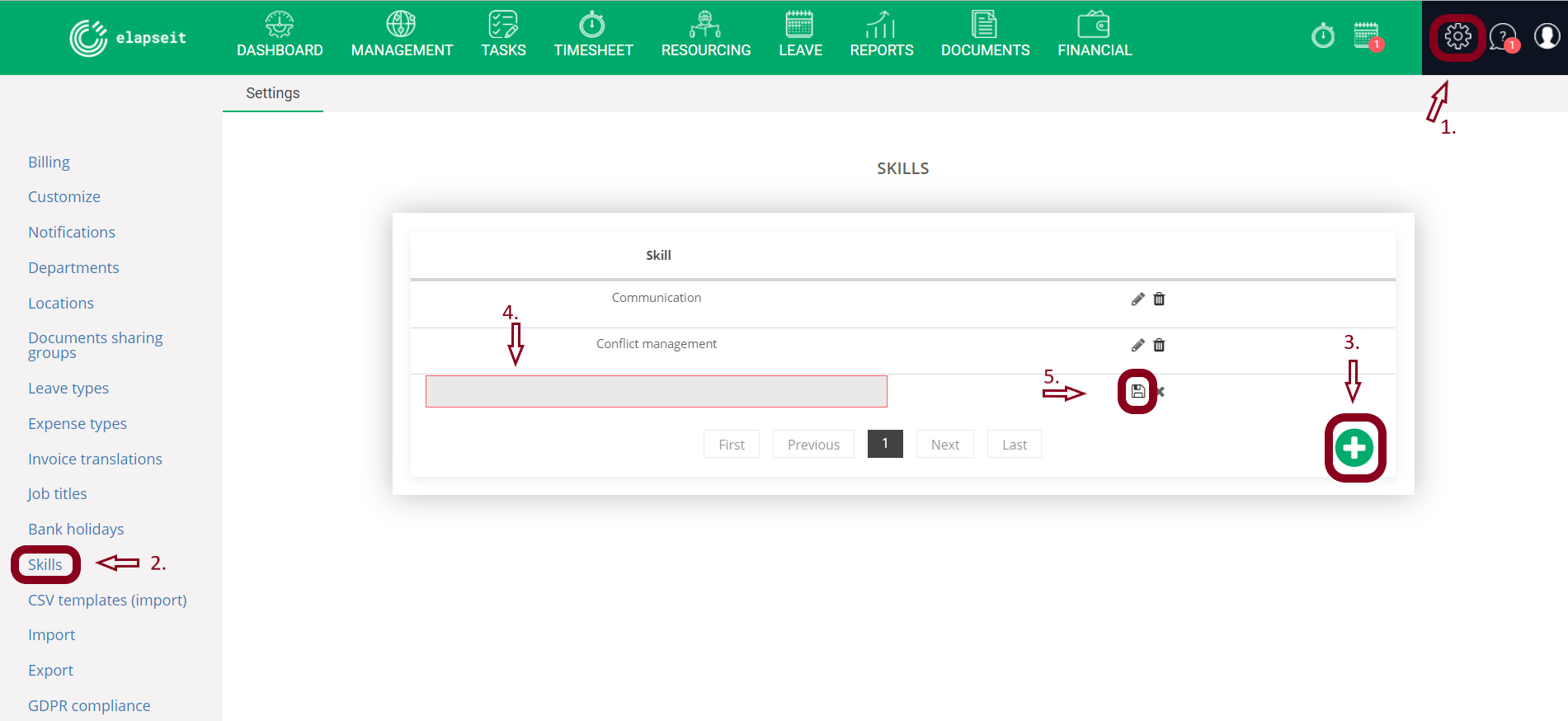 Adding skills to a person profile
Go to Management => People;
Click on the person you want to add skills to;
Choose a skill from the drop down list or create a new one that will be added to the list (use the Create button).