Setting Leave notifications
The email notifications is meant for the submitter as well as for the backup and the managers who should approve the request. By having this notifications you don`'t have to be signed in in elapseit all the time, you don't need to remember to check the Leave page, to see the status of your request (submitter) or to see if other team members sent any leave requests you should approve (manager); you will receive an email notification each time you have a leave request that needs to be approve/rejected (manager) and each time your request was approved/rejected.
To make this setting, you need to go to Settings/Notifications/Company notifications

Leave request submitted for approval
When a leave request is submitted, who do you want to be notified of the request? An email notification may go to the submitter and the backup, to know that the request was registered in the tool, then you can choose for the Department lead and/or all the project managers from the projects the submitter is part of the team. You can also choose specific users, with the only condition that the specific users have an access level higher than a simple User.
After the setting is done, just "Save it"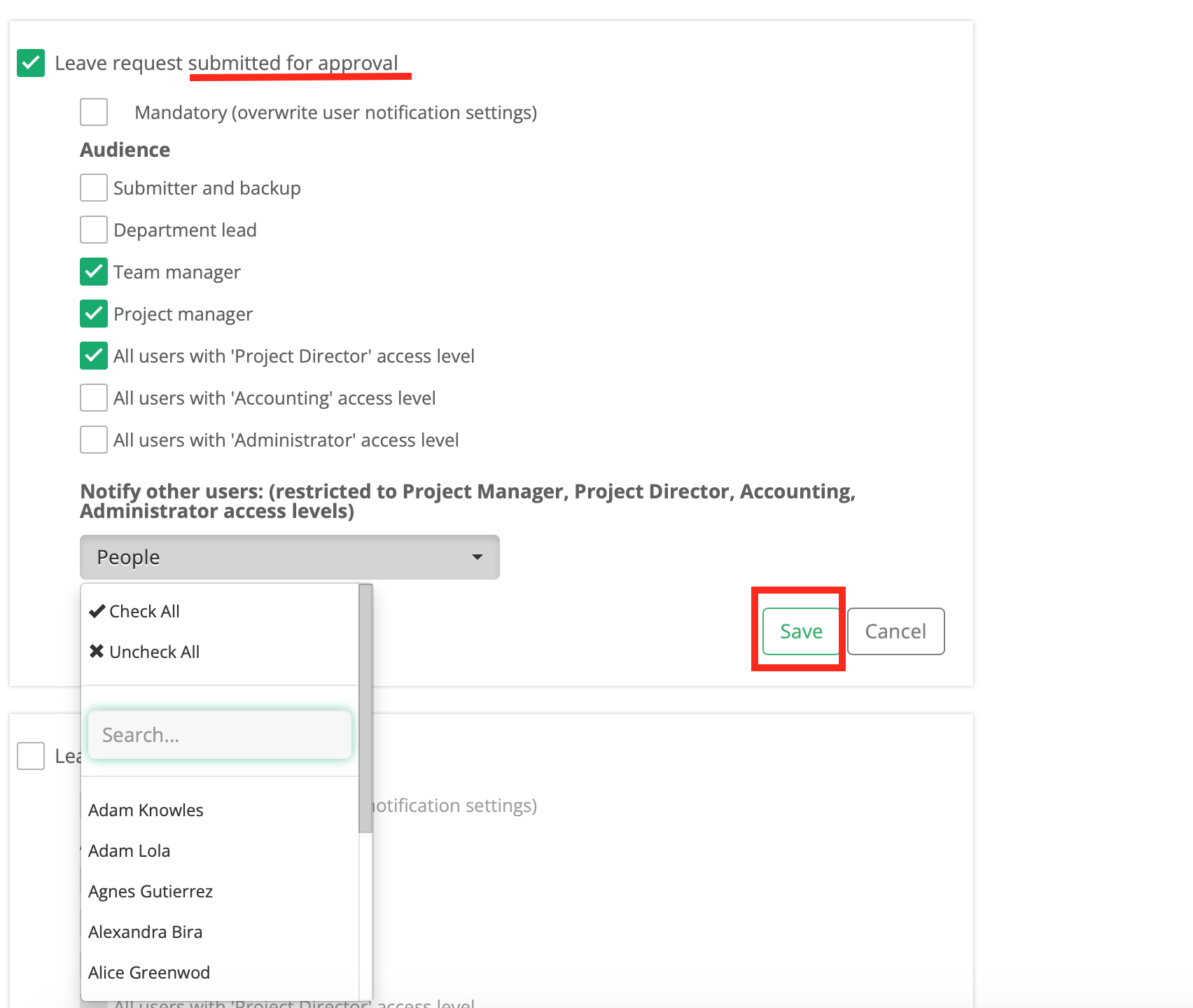 Leave request approved/rejected
After the leave request is approved or rejected, you can choose who to be informed by this. The most important, the submitter and the backup should be notified, and that is because the submitter can take the days off and the backup should know that it needs to take care of the work of his colleague also, for the period of the time off.
You can set for other access levels to be informed, and also you can nominate some, from the drop-down list, as long as they have a manager access level.
After you decide the settings here, "Save" it.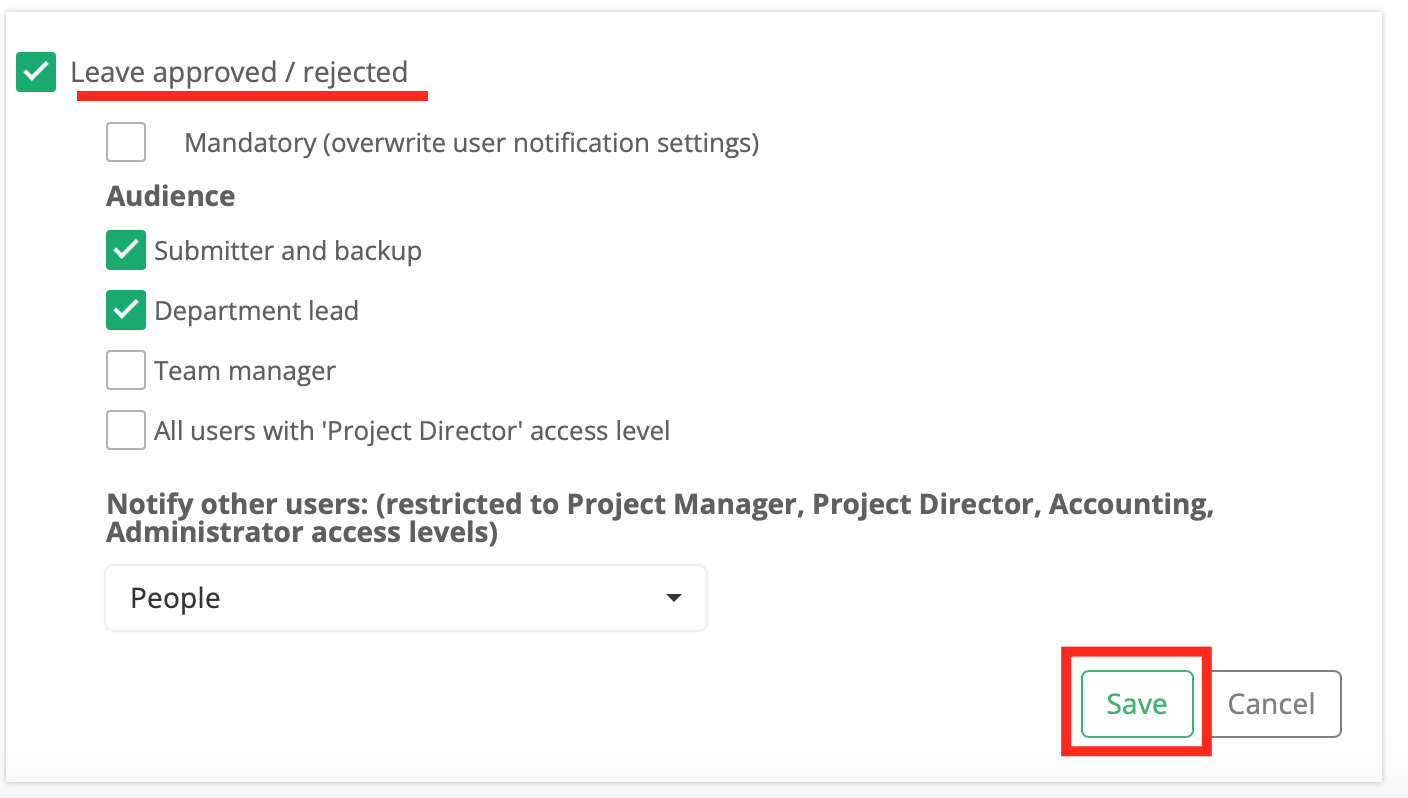 Settings from you profile
Any user of elapseit, no matter the access level, can choose what email notifications to receive. This can be done from their Profile.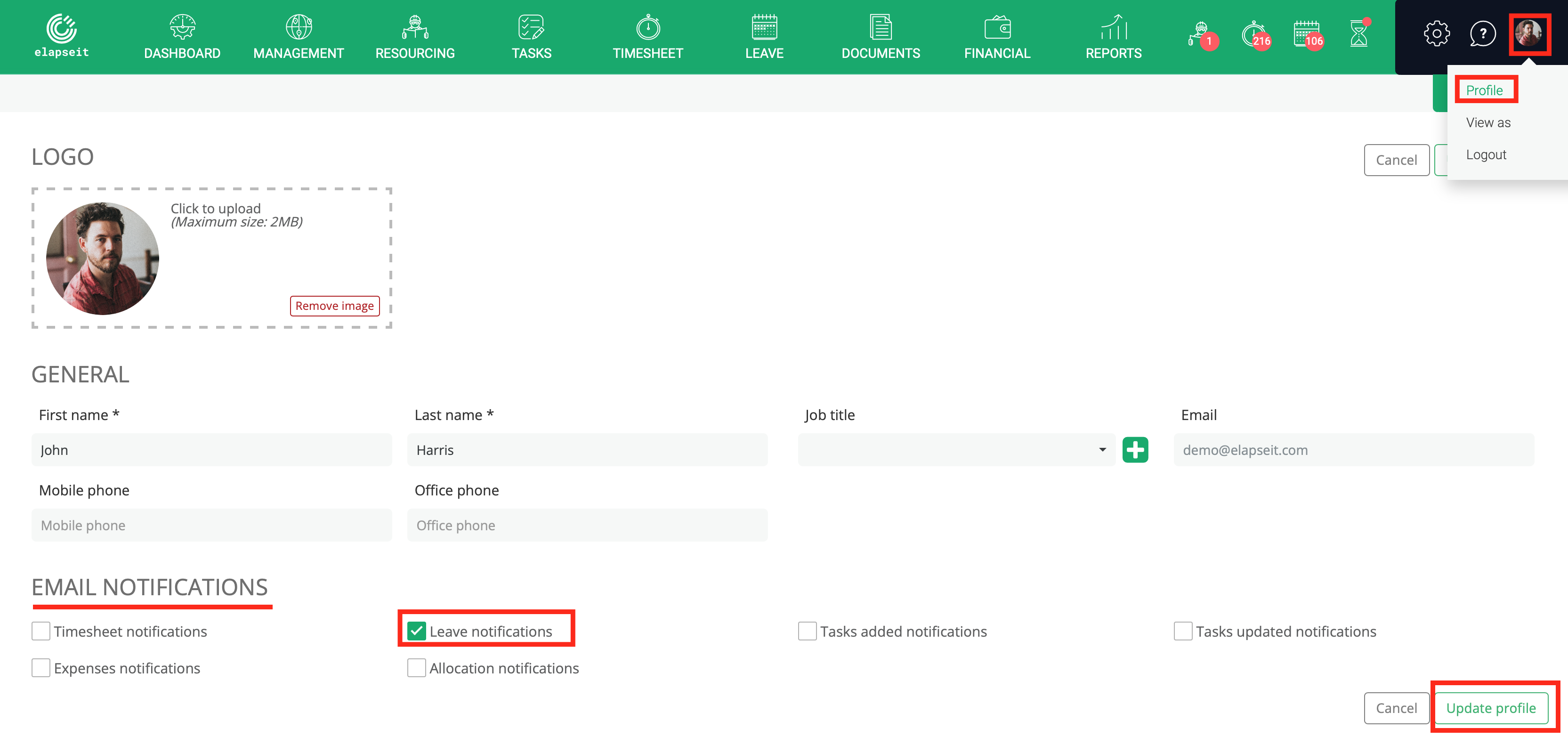 From here you can customize what email notifications you receive and what you want to skip.
But, if there are any notifications that the management wants for everyone to receive, there is a setting that will overwrite your profile custom settings: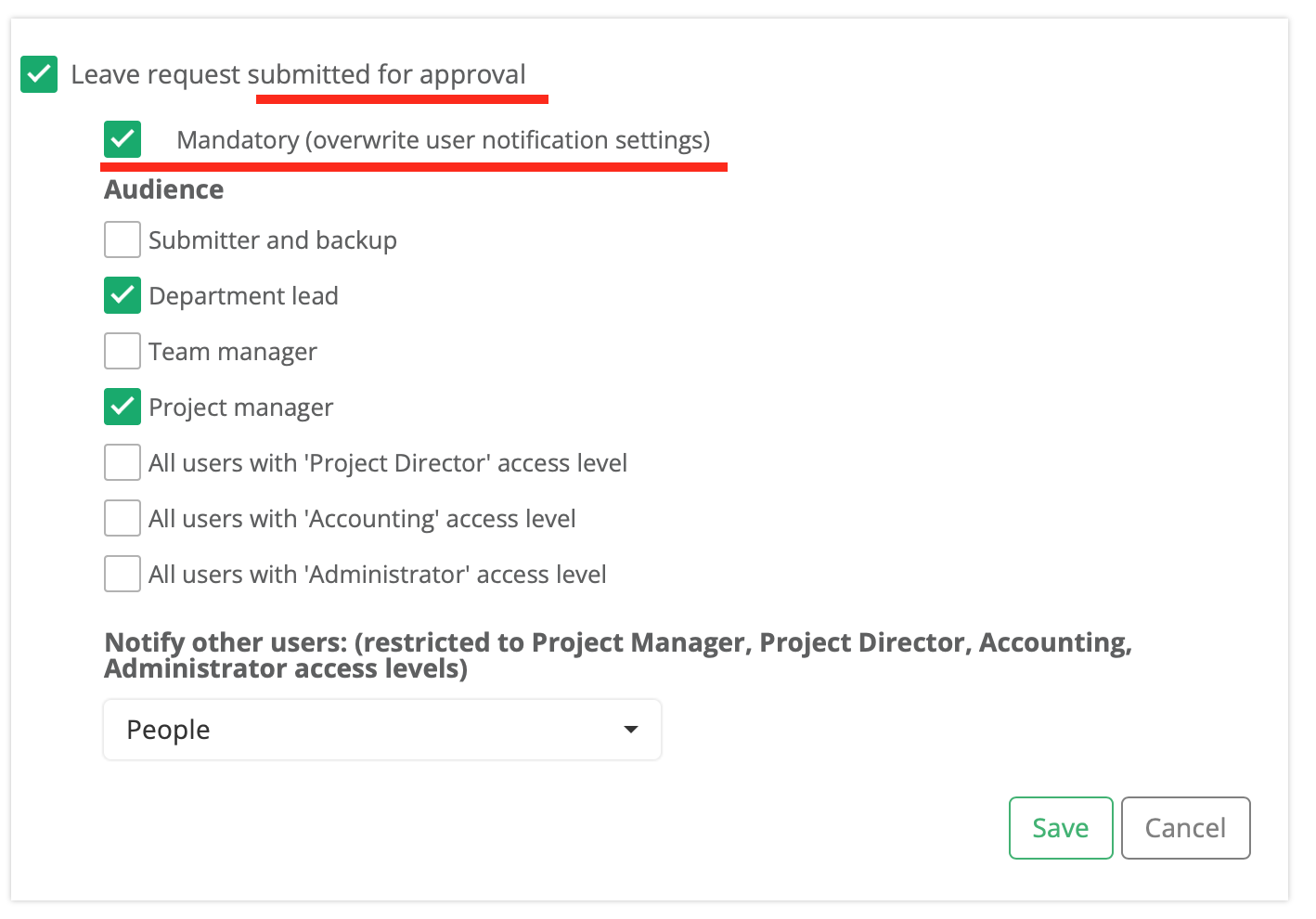 The Leave requests are seen and approved/rejected by access levels higher than Project manger, meaning Project director, Accounting and Administrator.
But, if your Organisational chart is "deciding" for a simple user or a PM to be the manager of a team or the lead of a department, then that person can also approve and/or reject leave request for people in their teams/departments.