A. Invoices list
Use the Copy to Xero button for bulk copy to Xero.
When clicking the button, a pop-up dialog will show all the invoices from the current page and you can select which ones you want to copy.
If the invoices are already copied in Xero, they will be updated.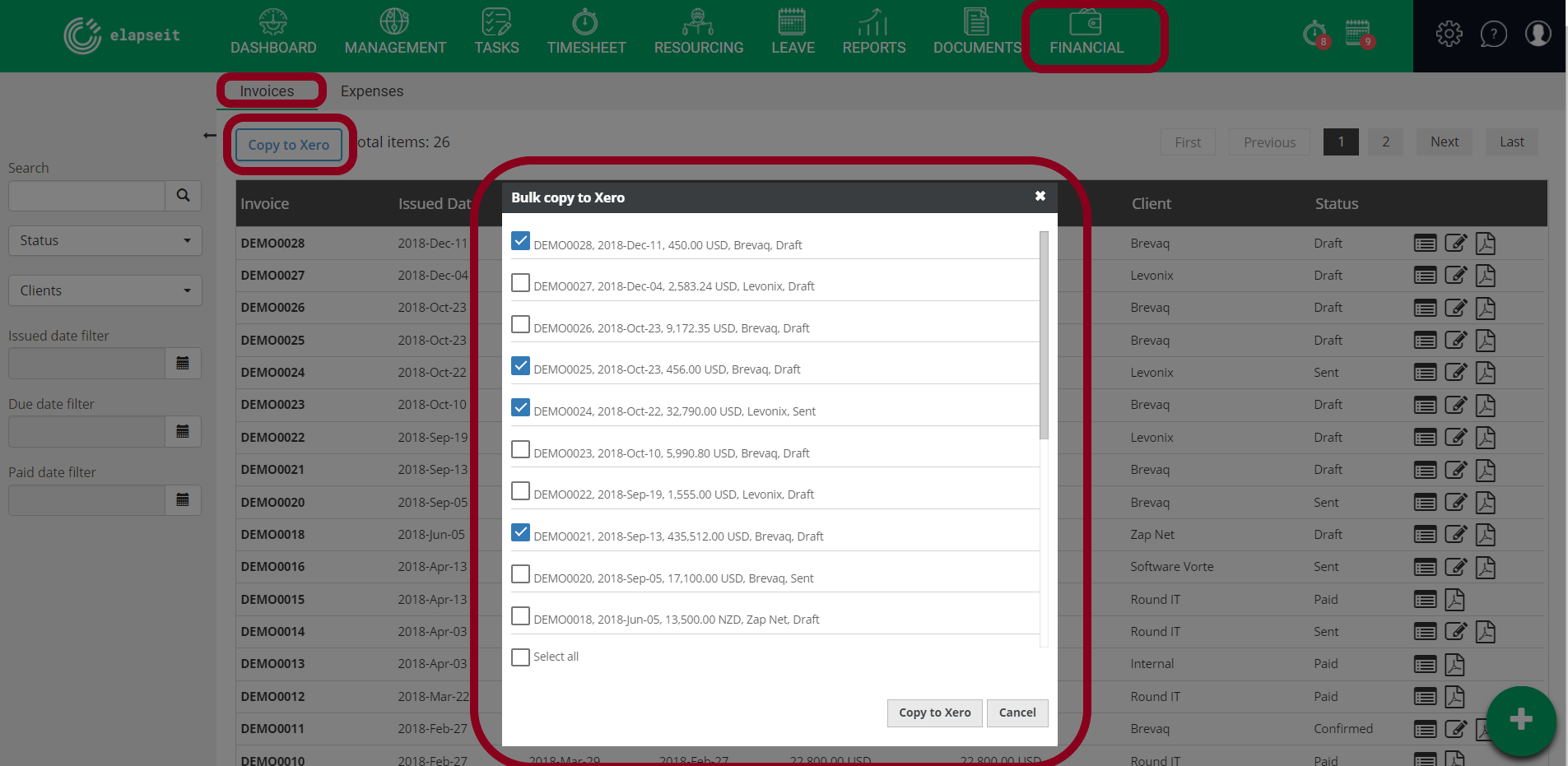 B. Copy or update from the Invoice page
You go to Financial => Invoices and access an invoice.
a) If the invoice has never been copied to Xero you will have a Copy to Xero button.

b) If the invoice has been copied before to Xero, you will have an Update in Xero button, hovering over the button, a tool tip will be displayed, and will show you the information regarding when the invoice has been updated last time.

c) If you want to, after you copied an invoice in Xero, you will be able to open it directly in your Xero account by clicking on Open in Xero button.

Tip: if the invoice currency does not exist in Xero, we will create it automatically.
d) When adding new records to an invoice, you will see a new field, Xero account code, which will be automatically populated with the code set in Management/Project view, or from Settings/Xero integration default code.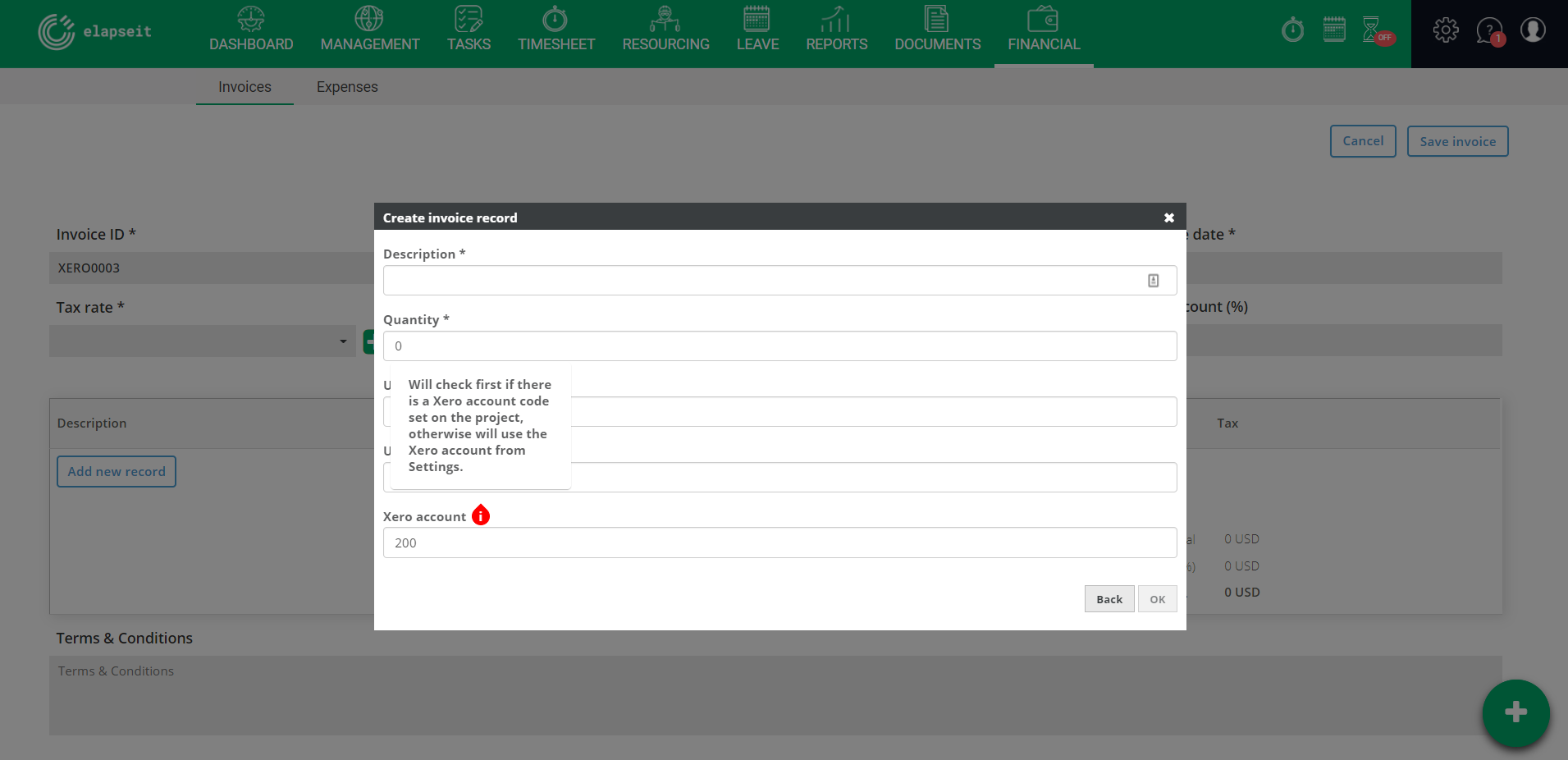 C. Troubleshoot
Problem: You cannot see the Sync with Xero button in Settings / Tax rates OR you cannot see the Copy to Xero button in Invoices list OR you cannot see the Copy to Xero or Update in Xero buttons when you open an invoice.
Solution: Most likely you're not connected to Xero, please check the Initialization section.
Problem: When using Copy to Xero or Update in Xero buttons on an invoice and you get: "Tax 'your_tax_name' does not exist on your Xero account. Please make sure the elapseit tax rates are in sync with Xero (from Settings/Tax rates)." message.
Solution: You need to go to Settings / Tax rates and sync your tax rates with Xero.