Give access to your elapseit account to your clients and share information directly
Giving access to your clients, in elapseit, depends only on you; what information you share with them can vary from one client to another. So, here are the options that you can use:
Give elapseit access from the Client page (Management/Client) by creating a contact as elapseit user

Give elapseit access level from People page (Management/People) by adding a new user and selecting "Client" access level from the drop-down list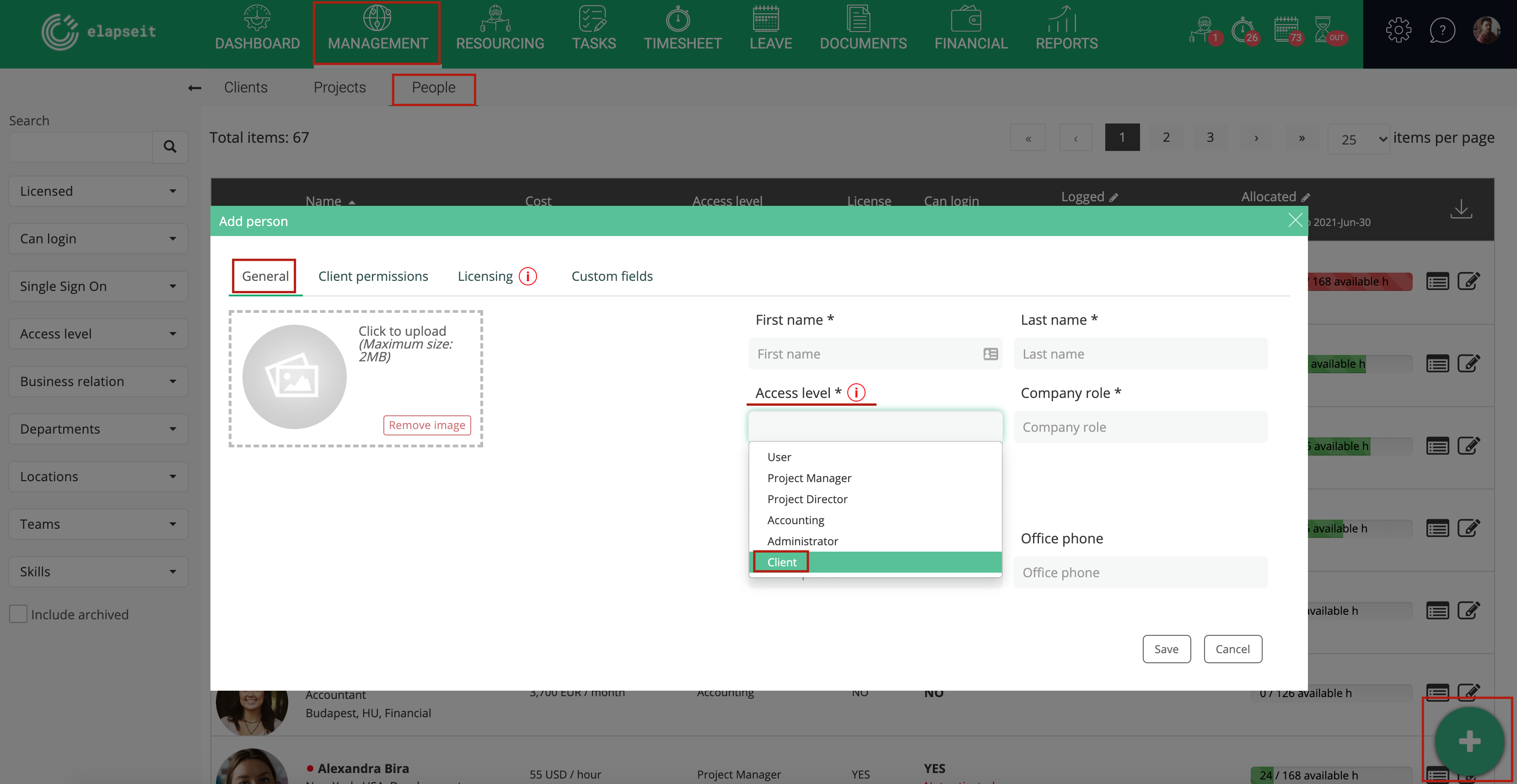 Both options will take you to creating a profile in Management/People, where you fill in the required fields of information regarding the contact, and set up the contact's profile with the permissions that you will grant and custom fields, where is the case: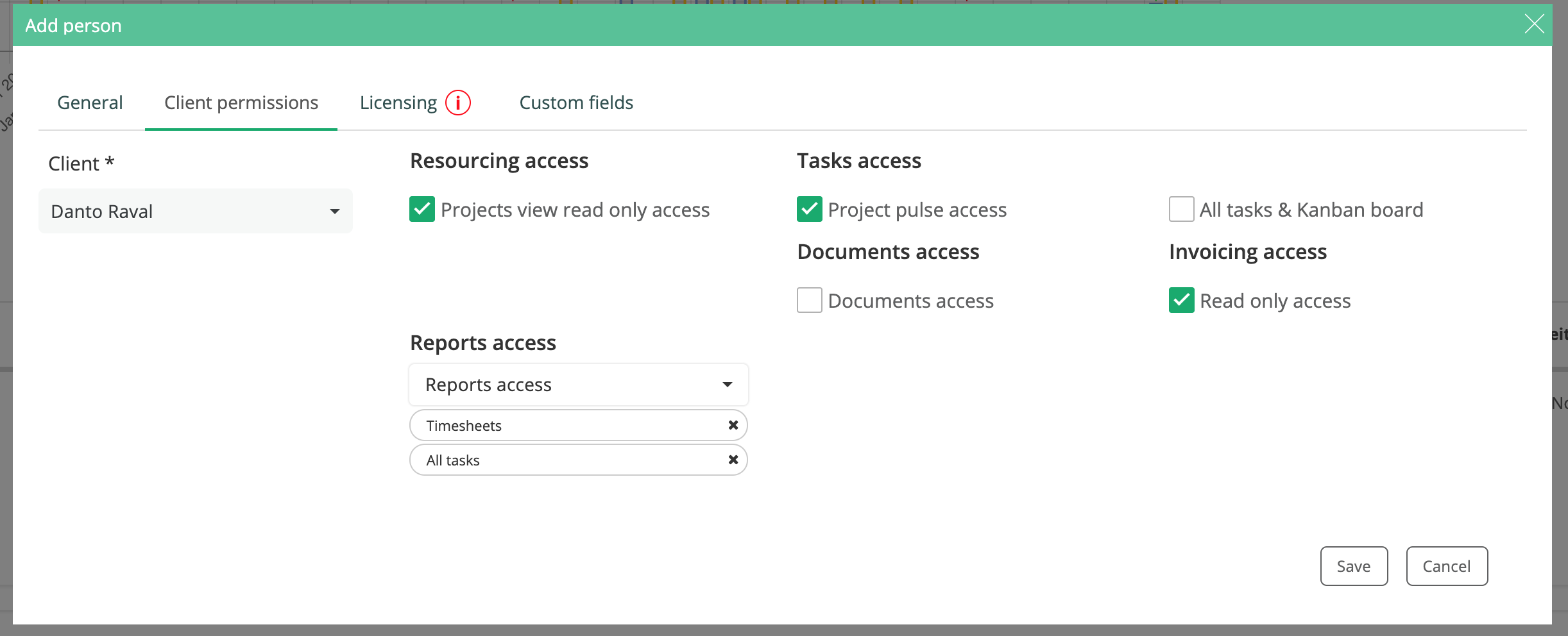 For each client account you can choose the information that can be accessed.
Resourcing access: the client's contact can only see the "Resourcing planner" only for the projects associated to the client
Task access: choose to give access only on the Project Pulse dashboard or on All tasks & Kanban board
Documents access: the client's contact can see the files uploaded only on the specific folder associated with the client
Invoicing access: the client's contact can see only the invoices which have been issued to them as Client
Reports access: choose the reports that the client's contact can access. Reports only for projects associated with them as client.
!For Client access level the licenses are free!